Our Winter here has been so wacky is putting it mildly. I heard on the news this morning that it's the 3rd warmest Winter we've had since they started keeping tracking. That's okay, no complaints here!
Here's a just released kit called Signs of Spring by In The Small Things @ Stuff To Scrap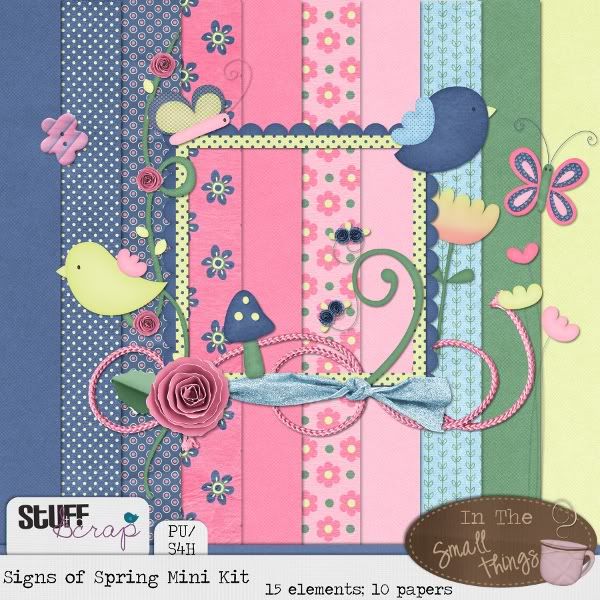 Here's what I created using this pretty kit. And those daffodils in my layout, you should see them now!